Amazon advertising is breaking records, how to get to the top 10 on Youtube, Google Ads updates, 7 design mistakes you should avoid to boost your social media presence, and much more from the world of digital marketing in our new episode of the RGray Weekly Marketing Insights and News Digest.
Amazon published its quarterly report especially focusing on the "Other" section. The income from this unit shocks. Check out the digest to look at the numbers.
What makes videos on YouTube appear in the top 10 of search results and how to boost your videos to achieve it? Open the digest to have a look at the key metrics.
Google Ads released three new updates. Do they have a positive impact on marketers?
The first thing users look at on social media are images. See the infographic with 7 design mistakes you should be aware of.
Amazon Advertising is larger than LinkedIn, Twitter, and Snapchat
Now we will talk about what you most likely might not have known. And here's what:
Last week we talked about the Twitter and Snapchat quarterly report. But Amazon also recently published its quarterly income statement and now one of the sections called "Other" has attracted attention. This unit is made up of advertising revenue from the Amazon advertising network.
Here are some statistics on this:
In the last quarter, this unit brought in almost $ 8 billion.
This is a relatively good growth rate, which is 41% more compared to the quarter of last year and 77% more compared to the previous quarter.
This figure is several times higher than the ad revenue from Twitter, Snapchat, and Linkedin in the last quarter.
It is also evolving: according to the official press release, "Amazon Advertising launched over 40 new features and self-service capabilities". The company has expanded its advertising platform to the following countries: Australia, Europe, India, Japan, and Saudi Arabia.
Why you should care: People are returning to the real world, adjusting to life in Covid conditions, thus slowing the growth of e-commerce.
If most of your sales came simply from the fact that you are registered on marketplaces like Amazon, then you should take proactive measures like launching ads so as not to lose sales in the future. And Amazon Ads is a good acquisition channel.
This 15,000 keywords analysis will show you how to rank higher on YouTube
In 2004, YouTube was launched as a video dating site. It is now the world's second search engine, attracting 2 billion monthly users.
If you're trying to boost your YouTube rankings, then you should check out the research from Sermrush and Tubics.
The study looked at the top 10 search results for 15,000 keywords in an attempt to determine which metrics had the biggest impact on performance. Here's what they found:
Growth dynamics
Followers: Most of the top 10 search results came from channels with a large following. And only 18% came from channels with less than 1000 subscribers.
Takeaway: Subscribers play a role, but only if the content is high-quality and interesting, you will be in the top 10.
Views: According to statistics, on average, the video in the first position had 74% more views than the video in the second position. In addition, the YouTube algorithm is designed in such a way that first of all it will recommend you the video that you are likely to watch to the end.
Take Away: Promote your content right after release (across multiple platforms) to get more views sooner. Do not assume that the algorithm will do everything for you.
Engagement metrics: The more people watch a video, the more comments and likes it will receive. It makes sense, right? And the more interaction with him, the higher his rating.
Features and video elements
Headings: 54% of all headings analyzed contained an average of 8 words. Limiting words is really a good solution. And don't forget about keywords.
Description Length: The average number of words in a description was 107. But don't overdo it. And remember to match the description with the content.
In-Description Links: The fact is, branded URLs increase CTR by 36%. Accordingly, if you want to attract viewers to your site, then use them.
Hashtags: The highest-rated videos have an average of 13 tags. This is where fewer tags are ranked low. Add tags that match your keywords, but don't get carried away.
We have 3 interesting Google Ads updates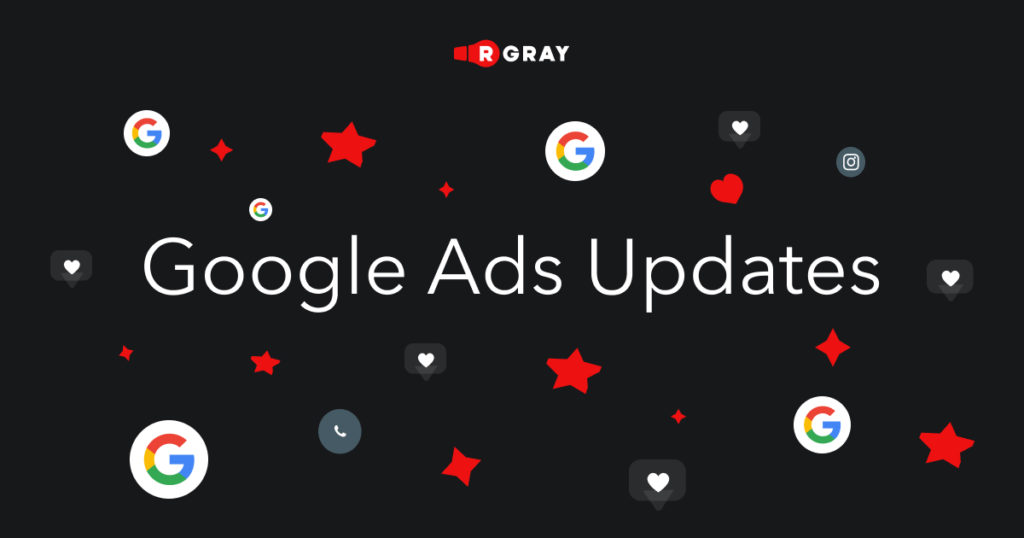 Recently we know about new updates of Google Ads. Two of them are positive, and the third is rather controversial.
Google has released a new programmatic tool that will show how much reach will increase if you limit the number of times users will see ads.
Google Ads Scripts just got a "new scripting experience."
As part of the phased rollout, Google will begin asking advertisers in the British Virgin Islands, Columbia, Costa Rica, Dominican Republic, Jordan, Kuwait, Lebanon, Oman, Puerto Rico, Qatar, and Singapore to verify their identity.
Our favorite update: the second one. If you work stably with Google Ads and are tired of iteration, then advertising scripts will definitely come in handy.
7 Social Media Design Mistakes That All Marketers Need to Avoid [Infographic]
Looking to improve your social media content? Wondering how to create perfect social media images?
We have developed an infographic for you telling about 7 social media design mistakes you should avoid in order to improve your social media presence.
Here's a quick summary:
Your images are blurry
Your fonts are hard to read
You are choosing the wrong colors
You are limiting your viewing options
You are using stock photos
You are using every inch of space
You are not using grids
Check out the infographic for more detail.